The Denizens like to leave me lists of things they believe I should immediately rush out and buy for them.
Apparently not long ago, Boo Bug was listing "strawberries" as a needed item, and Eldest was going "tea! tea! tea! tea! tea!" until finally Boo wrote it in, with of course, the obligatorily snotty "happy?" after it.
To which Eldest replied…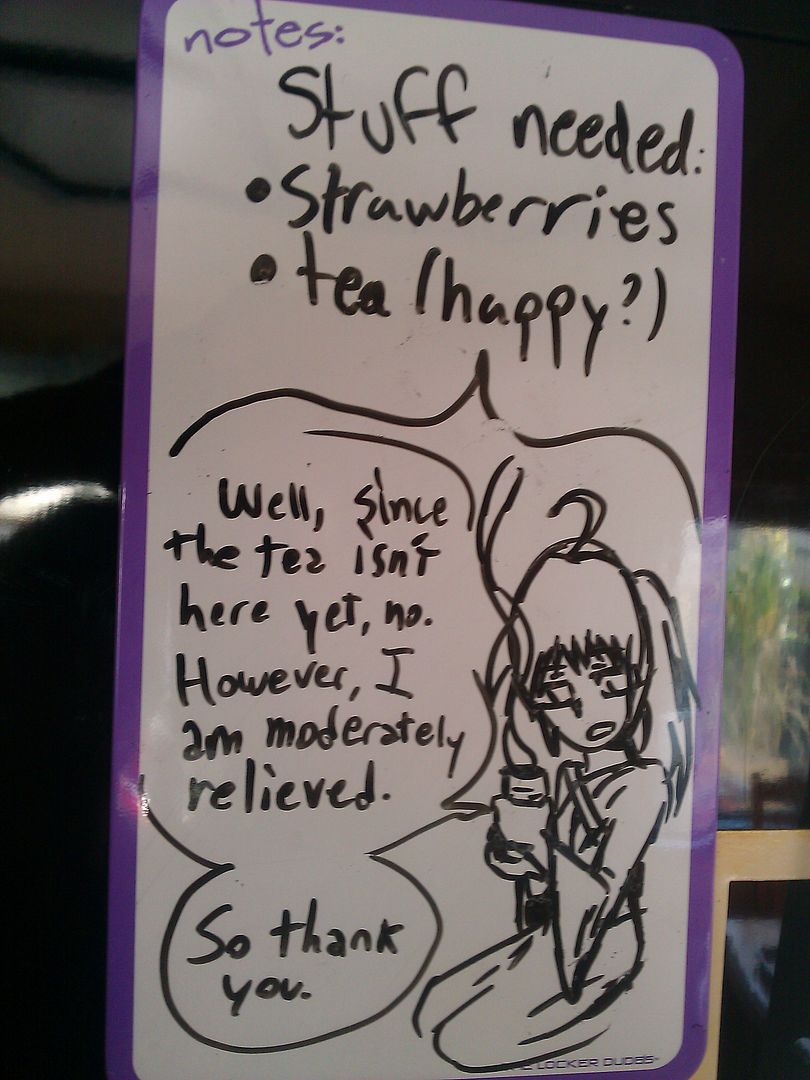 Oh, and on the strawberries? We're going to need to have a chat, because it wasn't that long ago that I brought these home.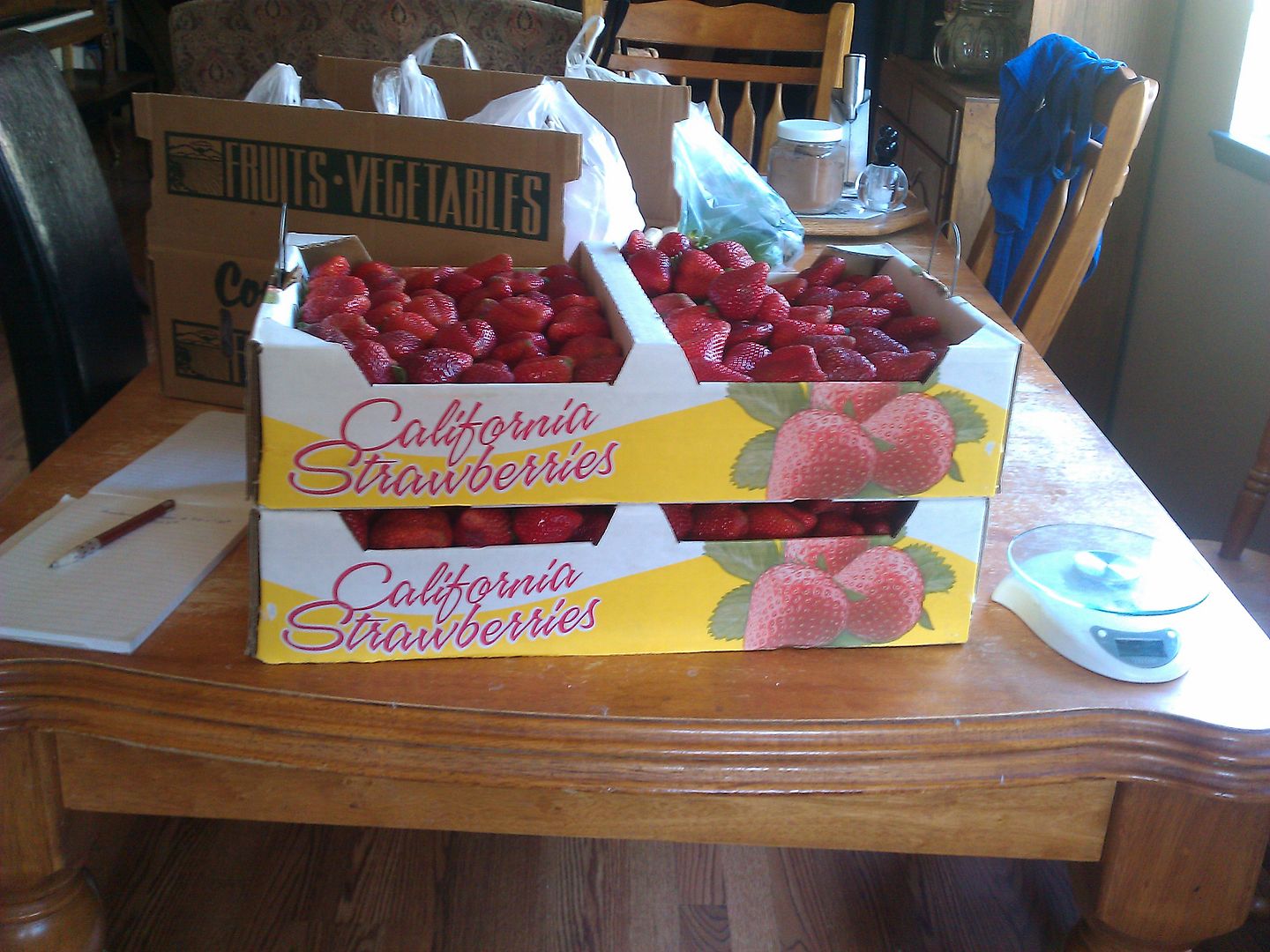 Yeahhhhhh, that was an all-day event to get those all processed and into the freezer. And then those kids went through them in about half of nothing FLAT, because, SMOOTHIES.
Meanwhile, the pureed peaches, nectarines and so forth (from the stuff in the boxes behind the boxes of strawberries)…is…well. Not exactly "untouched." But there's still SOME of it left!
…and I'm not quite emotionally prepared for dealing with another enormous amount of strawberries, is the thing…